Some of the MBR disks only shows 2TB in Disk management at the most even when the disk is actually 4TB, that's not the disk problem but the disk settings is the reason. With Partition Expert, we can convert the GPT disk with data to MBR disk without data loss.
How to convert MBR to GPT perfectly?
Since the Convert to GPT Disk option will keep graying out unless we delete all partitions on the disk to activate that option we won't make the rest of 2TB free space available. So just forget this default method if you don't want to mess us with backup and delete drives. Try the alternative steps in Partition Expert: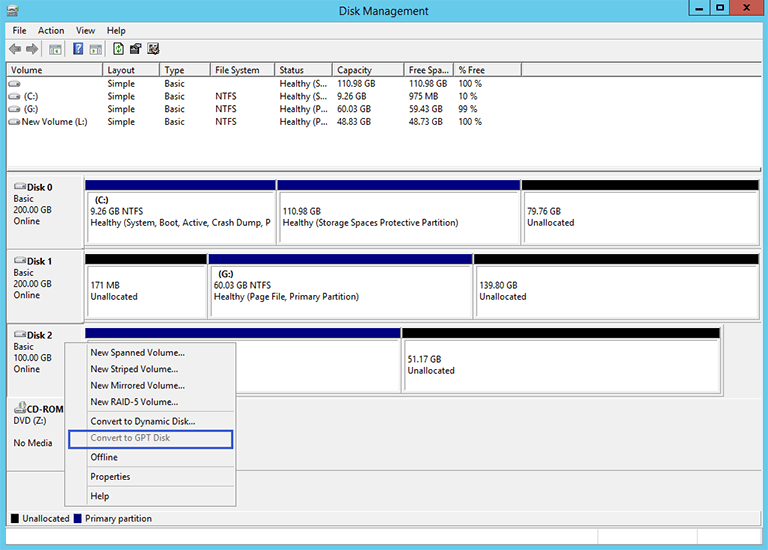 Step 1: Download the corresponding edition on your computer, install the correctly 32/64-bit edition or just run the portable edition directly.
Step 2: Find the target disk, the latest version of Partition Expert list all the disks in the same number of the Disk Management, then right-click on it to choose the function Convert to GPT Disk.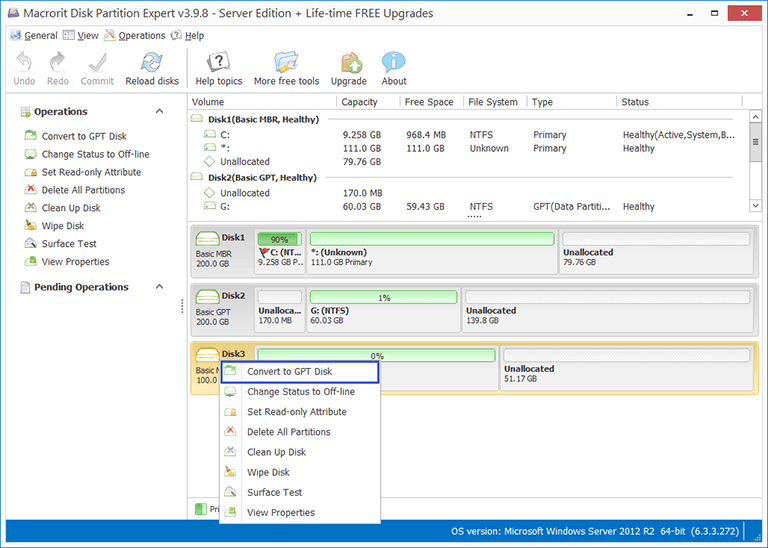 Step 3: Then this operation will be pended and it will take effect after you clicked the Commit button in the main window.
More GPT MBR resources
Note: Partition Expert, the current version (v4.3.5) doesn't support to Convert boot GPT disk to MBR, you cannot convert system disk to MBR with the current version!
---